James Taylor Toasts Summer with Concert Tour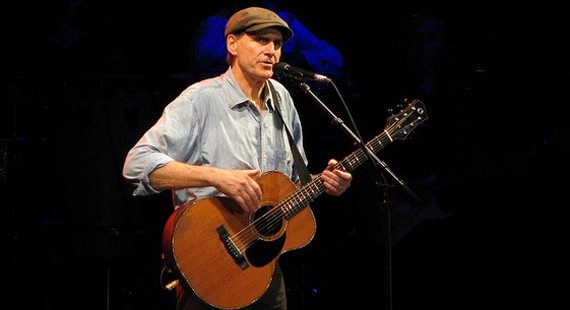 James Taylor has just revealed details of an extensive summer tour, which will see the folk icon make stops across the continent between May and August.
The tour kicks off on May 30th in Portland, and will see Taylor stop off in Seattle, Los Angeles, Toronto, Cleveland, Detroit, and Charlotte, North Carolina, among other places, before wrapping up on August 5th for a show in Alpharetta, Georgia.
Taylor will be accompanied by his backing band during the North American trek, and will follow it up with a European stint that's scheduled to take place from early September until early October and make stops in Norway, Sweden, Denmark, Belgium, Ireland and the UK.
Across a career spanning four decades, James Taylor has sold over 100 million albums, earning gold, platinum and multi-platinum awards for albums ranging from Sweet Baby James in 1970 to October Road in 2002. He has won numerous Grammy awards and has been inducted into both the Rock and Roll Hall of Fame and the Songwriters Hall of Fame. Most recently, Taylor was awarded the Chevalier of the Order of Arts and Letters by the French government and the National Medal of Arts by President Barack Obama in a White House ceremony.
According to Rolling Stone magazine, Taylor refrained from touring last year because he was working on his first batch of new material in over a decade.
In his own words, he required some much needed boredom to get his creative juices flowing.
"It's funny to say, but you actually have to be bored in order to write. So I'm looking forward to some empty time in front of me to really focus on the music again. That's what I'm meant to do."
No word yet on where this boredom-induced, but no doubt not boredom-inducing music is, but keep checking back with us.
Around the Web