American Idol's Worst Auditions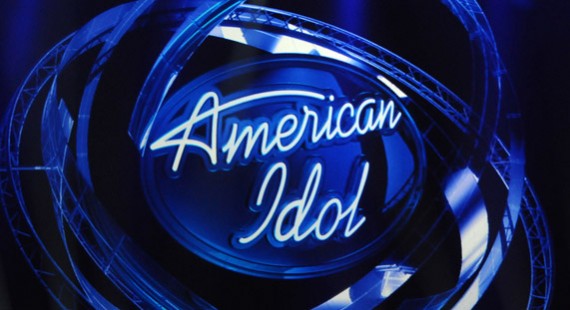 FOX
American Idol may have launched the careers of Kelly Clarkson, Jennifer Hudson, and Adam Lambert, just to name a few, but at the other end of the spectrum, it's also given a platform to some of the most deluded, tone-deaf and downright weird wannabe singers in the country. Here's a look at some of the biggest train-wreck auditions in the show's ten-year history.
Keith Beukelaer – Season 2

Nine years ago Simon Cowell called him 'the worst singer in the world,' and it wouldn't be surprising if Keith Beukelaer still holds that title. One of the first and most famous auditionees to slightly overestimate their talent, the then 19-year-old student appeared incredulous at the judges' reception to his rather disturbing renditions of Madonna's "Like A Virgin" and Whitney Houston's "I Wanna Dance With Somebody," both of which were performed in a whiney, baby voice and accompanied by misguided attempts at some sensual dance moves.
William Hung – Season 3

Proving that a lack of talent isn't necessarily an obstacle to forging a career in showbiz, cult figure William Hung incredibly went on to release three studio albums, appear in several high-profile commercials and land slots on Ellen, Jimmy Kimmel and David Letterman, despite the fact that his hopeless but admittedly charming take on Ricky Martin's "She Bangs" prompted Simon Cowell to remark "you can't sing, you can't dance, so what do you want me to say?"
General Larry Platt – Season 9

Of course, Hung isn't the only reject to extend his unlikely 15 minutes of fame. 62-year-old political/civil rights activist General Larry Platt's self-penned "Pants On The Ground" may have had guest judge Mary J. Blige in hysterics, but he had the last laugh after the song became a YouTube sensation, was parodied by Jimmy Fallon, and led to him becoming a regular on the talk show circuit.
Ian Bernado – Season 6

Flamboyant New Yorker Ian Bernardo already had quite the reputation for throwing a strop on talent shows after being rejected by So You Think You Can Dance. But he took his diva tendencies to a whole other level after butchering Laura Branigan's "Gloria" in Series 6, forcing security to escort him out of the audition room after he started to question Cowell's authenticity. Three years later and he hadn't appeared to have learned the art of humility, grabbing the microphone during a comedic Cowell tribute by Dane Cook during the 2010 series finale to declare "It's all about Ian Bernado tonight."
James Lewis – Season 7

Philadelphia tour guide James Lewis looked crestfallen as Paula Abdul and Randy Jackson failed to contain their laughter during his deadpan performance of spiritual number, "Go Down Moses." But their reaction was understandable. Lewis compared his deep baritone voice to the likes of Eddie Vedder and Paul Robeson, but in reality, he sounded like Jabba The Hutt in slow-motion.
Steven 'Red' Thoen – Season 6

Steven 'Red' Thoen didn't exactly endear himself to the judges after admitting that he'd barely seen the show before. His meek attempt at aping Freddie Mercury's falsetto in "Bohemian Rhapsody," more akin to a strangled cat than the legendary Queen frontman, didn't exactly do him any favours either, but it did result in one of Cowell's best-ever one-liners after Thoen claimed that he just needed extra coaching: "It would be a like coaching a one-legged man to win the 100m sprint."
Rhonetta Johnson – Season 5

One of many contestants to possess the attitude but not the talent to back it up, Rhonetta Johnson boasted that she could reach the same heights as Jennifer Lopez and Mariah Carey before murdering parts of Britney Spears' "Oops I Did It Again," Ciara's "And I" and Mary J. Blige's "You Remind Me" in an equally brutal fashion. Unsurprisingly, all three judges said no and even more unsurprisingly, Johnson didn't exactly take the news well, going on to take some rather personal pot shots at Abdul in an incoherent expletive-laden diatribe.
Ryan Hart – Season 5

From Clay Aiken to David Archuleta, American Idol isn't exactly renowned for producing the next generation of hell-raising rock gods. So Cowell's 'why are you here?' question to metalhead Ryan Hart couldn't have been more appropriate. Screaming his way through Canadian post-hardcore outfit Silverstein's "Smashed Into Pieces" like a man possessed, the unlikely talent show wannabe then launched a similarly throat-ripping rant against Simon Cowell after being sarcastically told that he was 'really frightening.'
Isadora Furman – Seasons 6

Isadora Furman claimed that she was a clairvoyant but she obviously didn't predict that the three judges would wince in disbelief at her 'fantastically terrible' rendition of "Lady Marmalade," which came complete with gibberish lyrics, a rather manic dance routine and a yelping sound that was almost only audible to dogs.
Amy Lang – Season 9

Obviously not a fan of the less is more approach, waitress Amy Lang threw everything but the kitchen sink into her Idol appearance on Series 9. After informing Ryan Seacrest that he was the first celebrity she had an inappropriate dream about, she then started her haphazard cover of Aretha Franklin's "Dr. Feelgood" with a fake dramatic faint before revealing a move known as the 'boob flex,' none of which helped her to make it through to the next round.
Around the Web