Allman Brothers to Retire From the Road in 2014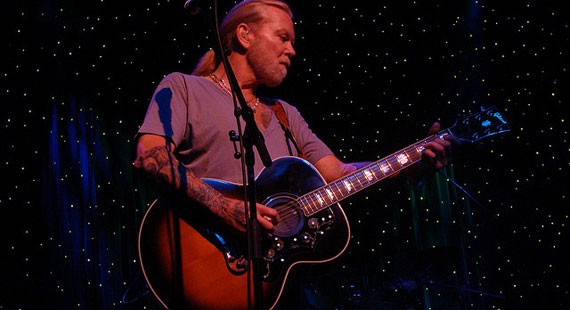 Coming shortly after the recent announcement that two significant members of the Allman Brothers Band would be leaving the band at the end of the year, the remaining members have revealed that they plan to stop touring altogether after 2014. Sorry for another punch to the gut Allman fans. We know it's been a rough 2014 for you already.
In a new interview with Relix, Allman stated that he's ready to move on. "This is it — this is the end of it," he said. "Forty-five years is enough, and I want to do something else anyway. Everyone has their own real good perspective bands."
Earlier this month, Haynes and Trucks released a joint statement announcing their departures from the band at the end of the year. "We will be forever grateful for the opportunity and the experience, and for the love, enthusiasm and support of the incredible fans," they wrote. "We are both preparing to dig even deeper into our various creative and musical endeavors and, as a result, 2014 will be our final year as part of the band."
Aside from Allman duties, Haynes maintains a solo career and leads Gov't Mule; Trucks, similarly, fronts the Tedeschi Trucks Band with his wife Susan Tedeschi. Allmann, meanwhile, reportedly has a couple of solo records in the works and a tour, as well as a new biopic scheduled to start shooting soon.
That said, the Allman Brothers Band have got a busy 2014 ahead of them, with their annual shows at the Beacon Theatre coming up soon, and the release of a live album on its way.
In his Relix interview, Allman does offer some tentative hope to Allman fans, hinting at the possibility of a future reunion after the coming break up.
"Who's to say?" he replied when asked if we'd ever see the Allman Brothers Band again. "We may get together every five years and just do one play at a time."
Around the Web